New River Search Year End Report 2021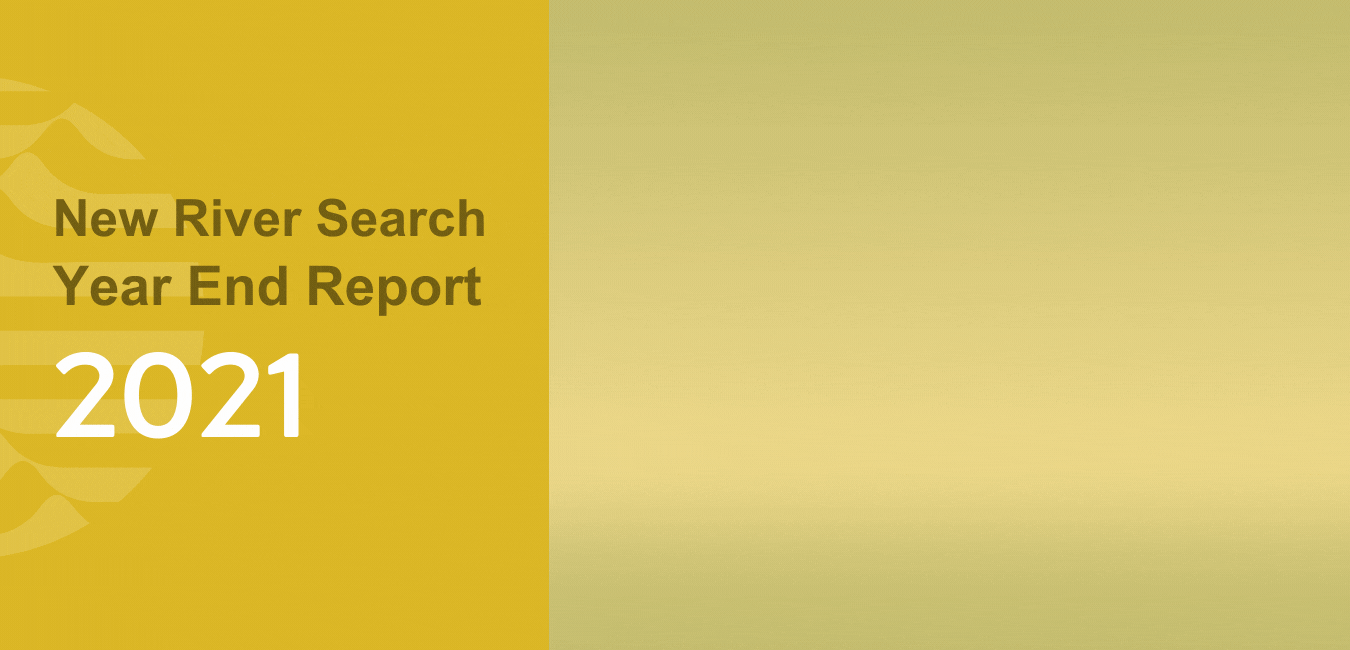 Introduction
As the year begins to draw to a close, it's a good time to reflect back on where we've been, and where we're going. Most of you receiving this Year End Report are existing New River Search clients, and you probably know us pretty well. But this year, we've decided to also send the Year End Report to people we've spoken with over the past year. You folks would be potential clients, who might be interested in learning a little more about the type of candidates we recruit, for the various chemical segments.
Here's a little more about us.
It's what they call the "Elevator Speech."
Lisa and Howard Chubinsky are Technical Recruiters for the Chemicals Industry, who have been in business for over 20 years. We're focused on recruiting Chemists and Ph.D Scientists for the following Segments of the Chemical Manufacturing Industry:
Coatings

Adhesives

Materials

Textiles

Colorants

Polymers

Inks

Dyes

Pigments

Specialty Chemicals

Resins

Epoxies

Plastics

Lubricants

Rubber

Elastomers

Sealants
Ph.D. Scientist, R&D Bench Chemist, Senior Technical Service Engineer, Lab Manager, R&D Manager, Technical Director, R&D Director, VP Technology, VP R&D, and CTO.
CASE: TECHNICAL DIRECTOR SEGMENT: EPOXIES

CHALLENGE: To replace a retiring Chemist in a geographically remote area. The out-going chemist had held a Bachelor's Degree.

SOLUTION: The successful candidate that we recruited was a Ph.D. Scientist, with fewer years of experience than the retiree, but a stronger academic background. This position involved relocation and was filled within the Hiring Range. The title of the position was elevated from Research Chemist to Technical Director.

CASE: SENIOR SCIENTIST SEGMENT: MATERIALS

CHALLENGE: This was also a Replacement Hire due to retirement. At New River we've seen an increase in Replacement Hires as Baby Boomers retire. In this particular search, the challenge was to find an experienced scientist with leadership potential.

SOLUTION: We conducted a nation-wide search, and eventually recruited a PhD Scientist from a southern state who was willing to relocate up north. This candidate was experienced, professional, and dynamic, which was what the Hiring Manager had envisioned when the Search commenced.




CASE: TECHNICAL DIRECTOR SEGMENT: COATINGS

CHALLENGE: In this newly created position, we were tasked to find an experienced Ph.D. with formulation experience, who would focus upon formula cost optimization, through the qualification of new material resources.

SOLUTION: This was a national search, and we were able to find a formulator who was passionate about raw material qualification. In fact, this is exactly what the candidate had been doing before we recruited her. She was open to a new role since her facility was about to close.

CASE: LAB SUPPORT TECH SEGMENT: ADHESIVES

CHALLENGE: This client was seeking an experienced local candidate that could readily step into a number of roles in the lab, as well as troubleshoot on the production floor. We were seeking a local candidate.

SOLUTION: We reached out to all the local candidates in this segment, and were able to identify a highly experienced tech that had recently become available due to a Covid lay-off. He was very happy to get back to work.
Do You Have Succession Planning On Your Mind?
Plan + Start + GO!™
We're proud to present New River Search's Exclusive Succession Planning Guide for Chemicals Companies, the publication you've been waiting for.
Download your own copy today! Simply fill out our form to learn more about its contents and the benefits.
What we've done this past year...
The Pandemic put a bit of a dent in our business travel plans, but we were pleased to attend the National Association of Personnel Services (NAPS) Executive Search Conference in Las Vegas.
We participated in workgroups that discussed current recruiting trends, best practices, and new technology and software.
We also made side trips out to the Grand Canyon and Hoover Dam.
We're looking forward to once again traveling to Recruiting Conferences and Chemical Association Meetings. Many of our clients are repeat customers, and we look forward to working with you once again in the New Year. And for those of you that we've spoken with in the past, hopefully we'll have a chance to work together in the future.
WE WISH YOU A HEALTHY AND HAPPY NEW YEAR!!!